Certified COVID-19 Cleaning Service
Top-Rated Coronavirus Cleaning Services in Chicago
In these uncertain times, ensuring a clean and safe environment is not just a want, but a need and a priority. Your search ends here if you're searching for the most reliable COVID-19 cleaning services.
Welcome to Gloria Services, your trusted partner in achieving a thoroughly sanitized and unquestionably safe spaces in Chicago.
Help Stop The Spread of COVID-19 with Gloria Services
Why Choose Our Exceptional Services?
We fully comprehend the ongoing global situation's immense gravity and immediate urgency. Our team has the training, equipment, and preparation to manage specialized cleaning and eliminate viral threats.
We follow the guidelines from the Centers for Disease Control (CDC). We use approved cleaning products and disinfectants to keep you safe and worry-free. We follow CDC guidelines and use approved disinfectants to keep you safe and worry-free.
We take pride in thoroughly cleaning protocols and disinfecting high-traffic touchpoints like light switches. Your unwavering safety and complete satisfaction are our steadfast priority.
Locally owned and run, Gloria Services has over 25 years of experience and history providing superior cleaning services businesses and residents in greater Chicago.
Hear from Our Esteemed Clients
Our valued clients stand as a testament to our unwavering and steadfast commitment to excellence in service. Listen to the voices of our satisfied and grateful customers who have found immeasurable relief and satisfaction in our exemplary services.
Incredibly efficient, consistently reliable, and exceptionally friendly. Their amazing team did an excellent job making sure our entire office space is sparkling clean and absolutely safe for all of our valued employees.
Colin Wright (cTech1)
2023-11-21
Excellent and professional
They did such an excellent job! Very professional, very nice and personable. Made my home feel, look and smell as if I just moved in. I will definitely be calling them again. They are very much appreciated!
Gloria services did a great job on our home, they were on time they cleaned everything from top to bottom so this can make our move so easy, definitely will use them again in the future
Made my house feel like a Home again...Thank You!!!!!
Loved the ladies and how attentive they are everytime they come.
This is by far the best service I've used. For seven years they clean my seven thousand square-foot home in the south suburbs. Also, my home in Chicago. They're the best cleaning service around.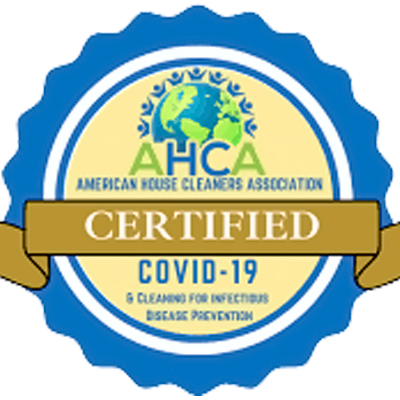 Certified and Trusted COVID-19 Cleaning Service
At Gloria Services, we're not just another cleaning service. Our team is certified by AHCA for their great cleaning abilities in stopping the spread of coronavirus and other contagious illnesses. We are proud to share this news with you.
This achievement fills us with pride. We are committed to maintaining high standards to meet AHCA's certification requirements.
This certification proves our commitment to quality cleaning services that prevent infectious diseases, including COVID-19.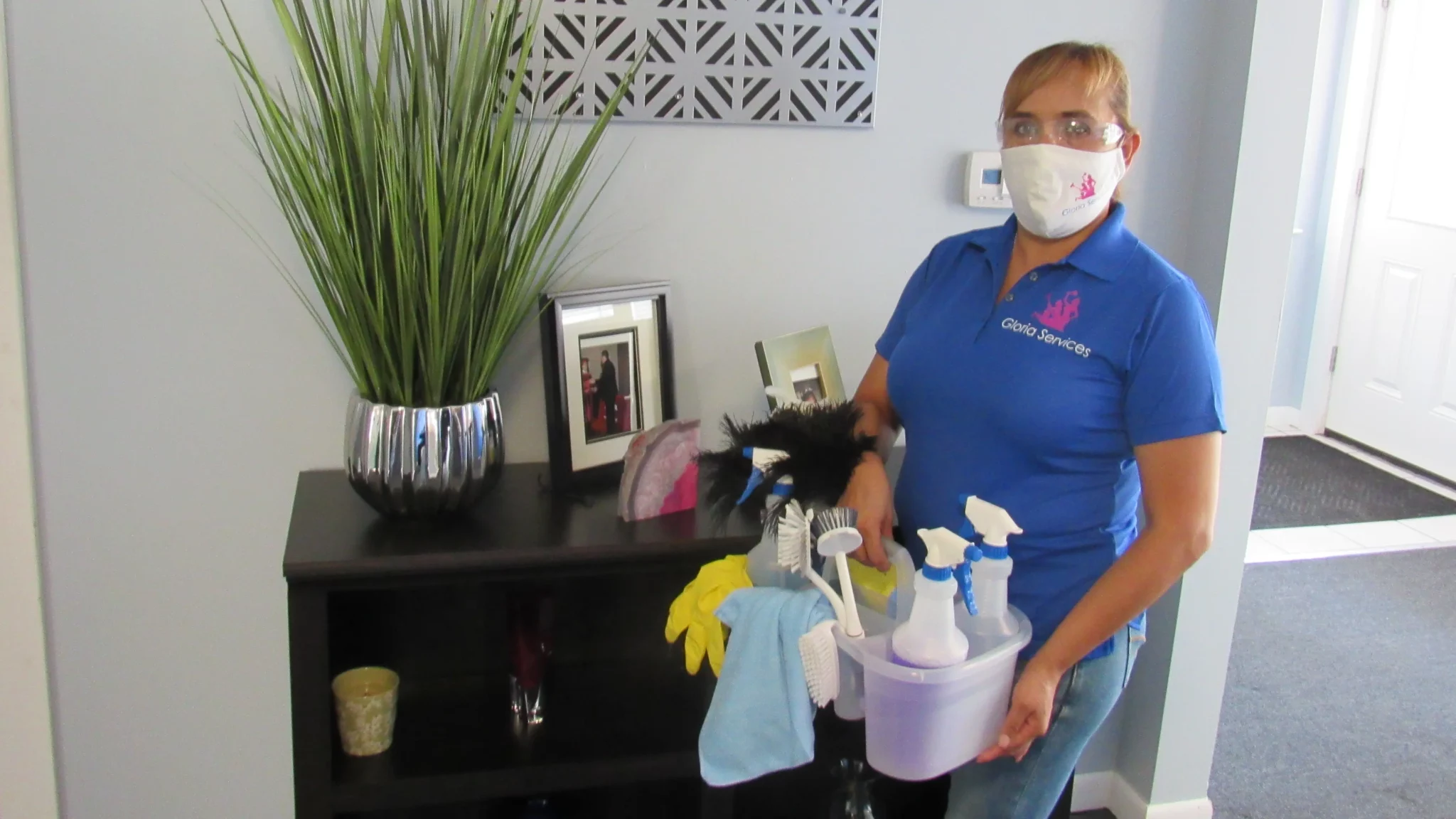 Our COVID Cleaning Process
Here's an in-depth look at our exhaustive and meticulous cleaning process:
Additional Comprehensive Services
Beyond COVID-19 cleaning, we also offer extensive cleaning services, ensuring your environment remains pristine, safe, and welcoming. Our services include regular maintenance, intensive deep cleaning, and specialized sanitation, all delivered diligently and professionally.
Transparent COVID-19 Cleaning Services Price List
Are you apprehensive about the potential costs? Rest assured, we staunchly believe in complete transparency, unwavering affordability, and delivering unmatched value. Our COVID-19 Cleaning Services Price List is transparent and unambiguous. There are absolutely no concealed charges or surprises.
Contact us immediately to receive a detailed quote and promptly schedule your indispensable service. Your health, safety, and satisfaction stand as our paramount priorities.
Ready to schedule your vital COVID-19 cleaning? Do not hesitate. Contact us immediately to ensure a cleaner, safer, and more secure space tomorrow. Remember, a meticulously clean space is a safe and secure space!
Allow us to assist you in ensuring your environment's ultimate safety and cleanliness. Your peace of mind, safety, and satisfaction are our unwavering pledge.
Coronavirus Cleaning FAQs
What Specific Protocols Do You Follow for COVID-19 Cleaning?
Our staff at Gloria Services follows the CDC guidelines for COVID-19 cleaning. This unwavering commitment ensures the highest safety and cleanliness standards in every task we undertake.
Do Your COVID-19 Cleaning Services Include Both Preventive and Reactive Measures?
Absolutely. We understand that a COVID-19 case can occur unexpectedly. Our well-trained crews are equipped with top-notch training and superior disinfectants to ensure a thorough and effective cleaning. Regular appointments are essential and highly recommended to ensure continued safety and prevention.
What PPE (Personal Protective Equipment) Do Your Staff Use During COVID-19 Cleaning?
Maintaining the safety of our esteemed clients and dedicated staff is our top priority. Our teams are mandated to wear masks and gloves, especially when cleaning properties with confirmed COVID-19 cases. This measure further solidifies our commitment to ensuring a safe and secure environment for all.
Is Your Staff Trained Specifically for COVID-19 Cleaning?
All staff members at Gloria Services undergo extensive training to adhere to CDC guidelines for COVID-19 cleaning strictly. This specialized training ensures that our team is prepared and knowledgeable, providing you with confidence in our cleaning services.