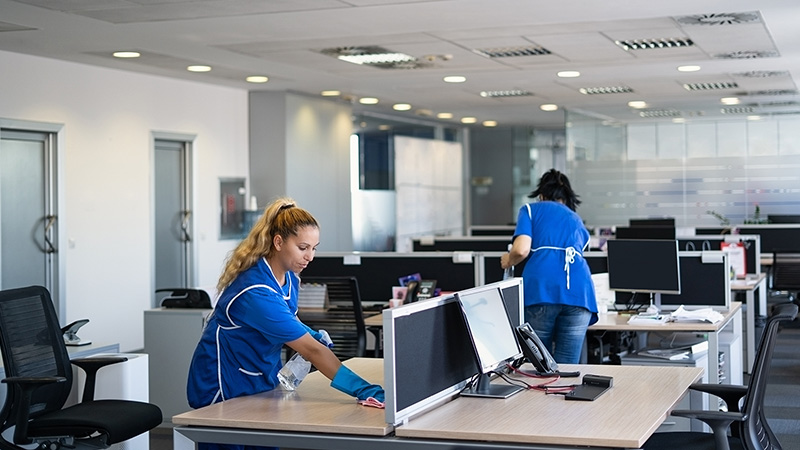 Professional Office Cleaning Services in Chicago
Improve Employee Productivity with Cleaner Workspaces
Tailored Office Cleaning Packages
At Gloria Services, we provide tailored cleaning options that suit your requirements and financial constraints seamlessly. Our goal is to simplify and increase productivity in cleaning by focusing on frequently used areas in the workplace. Trust us to manage your cleaning necessities, allowing you to concentrate on essential tasks.
Did You Know?

A study in Harvard Business Review discovered that an organized desk can reduce stress, improve focus, and enhance information processing. Cleaning isn't just about tidying up; it's about tailoring our services to fit your business's needs perfectly. Our team offers personalized solutions to satisfy and comfort you in your space.
Service Highlights
Managing cleanliness, necessities, and night-time concerns are essential tasks in any environment. Create daily, weekly, and custom cleaning plans. Daily, Weekly, and Custom Cleaning Plans.
Gloria Office Cleaning Services
Maintaining a tidy and sanitary work environment is essential for efficiency and employee contentment, especially in a busy metropolis like Chicago.

Hence, our team provides tailor-made office cleaning solutions to meet your needs. We take immense pride in creating a spotless and germ-free atmosphere for your employees and customers.
Healthier Workspaces
Your Workspace Speaks Volumes.
Your workspace speaks volumes about you. A tidy workspace not only looks good but also promotes productivity. Our workspace is clean, organized, and environmentally friendly, as we are committed to maintaining it that way.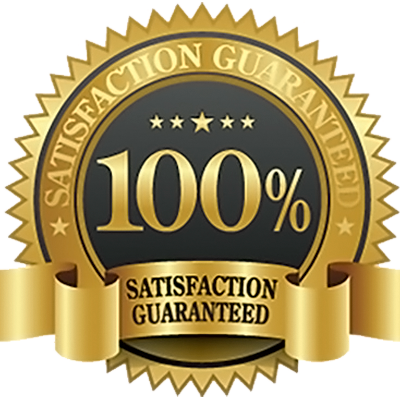 Locally owned and run, Gloria Services continues its 25-year history of providing superior building and office cleaning services in the greater Chicago area.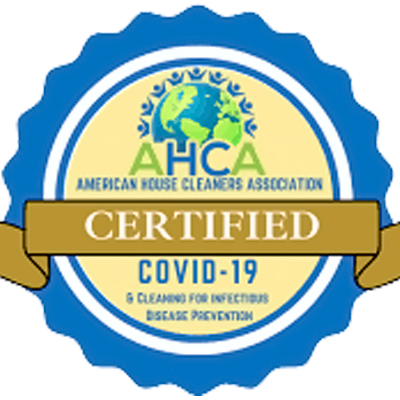 Hear What Our Valued Clients Say
We have been very happy with Gloria Services cleaning service. Their cleaning crew is very thorough and always does a great job! We have used both their deep cleaning service and also have regular cleanings, which are both outstanding. Very trustworthy and professional, highly recommend!
Colin Wright (cTech1)
2023-11-21
Excellent and professional
They did such an excellent job! Very professional, very nice and personable. Made my home feel, look and smell as if I just moved in. I will definitely be calling them again. They are very much appreciated!
Gloria services did a great job on our home, they were on time they cleaned everything from top to bottom so this can make our move so easy, definitely will use them again in the future
Made my house feel like a Home again...Thank You!!!!!
Loved the ladies and how attentive they are everytime they come.
This is by far the best service I've used. For seven years they clean my seven thousand square-foot home in the south suburbs. Also, my home in Chicago. They're the best cleaning service around.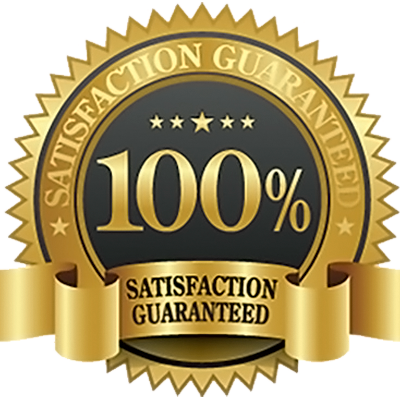 A Guarantee of Satisfaction: Our Cleanliness Charter
Your Peace of Mind is Our Priority
Choosing a cleaning service is a big decision, but we can help make it easier. To make this choice more manageable, we introduce our Cleanliness Charter – a guarantee of satisfaction with every service we offer. Suppose any aspect of our cleaning needs to meet your expectations. If you notify us within 24 hours of the initial service, we pledge to rectify it promptly, ensuring that your office embodies excellence and professionalism.
Serving Offices in Chicago & Suburbs
In parts of downtown Chicago, we provide services that meet the high standards of the city's bustling corporate environment. We also extend our services to business parks and offices in the surrounding areas on the South Side, South Loop, West Side, West Loop, Western, and South Suburbs.
Extending Services to Business Parks and Offices in Surrounding Areas
Our services are broader than downtown. We extend our exceptional cleaning services to business parks and offices in the surrounding areas, catering to a diverse clientele.
Customized Cleaning Plans to Suit Your Office Schedule
We understand that each business operates on a unique schedule. We can seamlessly integrate our customized cleaning plans to fit your office's specific needs without causing any disruption.
Request a Customized Office Cleaning Quote Today
Don't wait any longer. Request a customized office cleaning quote today and take the first step towards a cleaner, healthier workspace.