Chicago's Premier Residential Services
Get A Little Peace of Mind with Gloria Services
Your Trusted Residential Cleaners
Welcome to the hub of supreme comfort and cleanliness! Are you seeking trustworthy home cleaners in the heart of Chicago? You're in the right place.

Your journey with dirt and mess ends here, and a consistently clean and fresh home begins. We know your home is your sanctuary, and it deserves nothing but the best care and attention.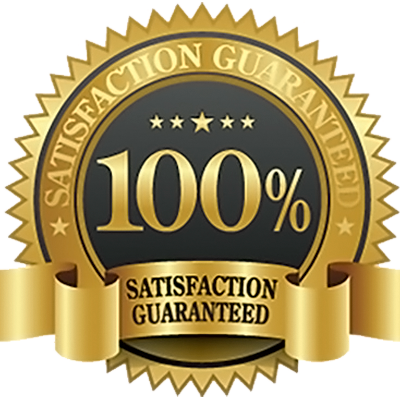 Locally owned and run, Gloria Services continues its 25-year history of providing superior residential cleaning services for area homes in Chicago and Northwest Indiana.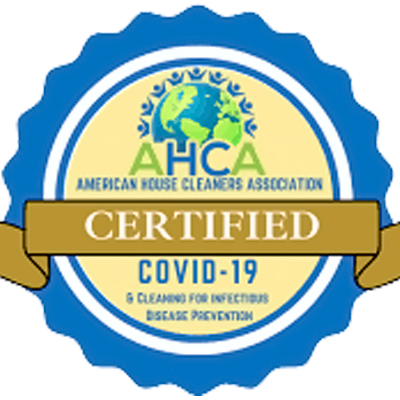 Exceptional Services In Keeping Your Home Tidy
Our company takes pride in delivering exceptional house cleaning or organization services tailored to your specific needs and schedule. We provide customized plans to meet your unique home needs.
Are you looking for an adept team who can deliver exceptional service?
Look no further!
Our team is committed to leaving your home immaculate.
Our dedication to providing comprehensive and satisfactory service ensures that you can consistently count on us to deliver top-notch outcomes. So why wait? Contact us today and experience the difference for yourself!
We guarantee a neat and spotless space by meticulously cleaning every nook and cranny. We aim to provide you with a clean and hygienic area, ensuring your utmost comfort.
Our Residential Cleaning Services
House Cleaning Service
Gloria Services offers top-notch house cleaning in Chicago, using top products for a clean living environment. Our skilled team guarantees a spotless and welcoming space, tailored to your unique needs. Choose us for a consistently clean and beautiful home. Dive into the experience with Gloria Services. Your journey to an immaculate home starts now!
Professional Home Organization
Gloria Services can help you restore order and tranquility in your home with our Professional Home Organization Services. Our team of expert organizers will create customized solutions to fit your needs, from your kitchen to your closet. Enjoy the joy of a perfectly organized home and say goodbye to clutter. Let's work together to create a beautifully organized space!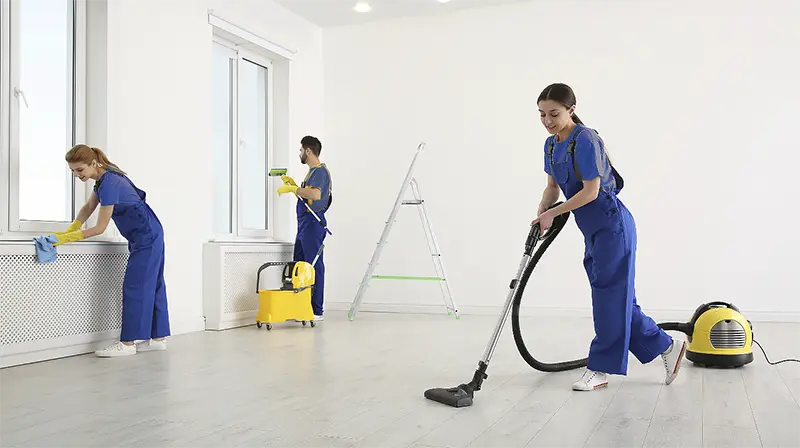 Move In/Move Out Cleaning
Transition easily with our exceptional Move In/Move Out Cleaning services, ensuring your spaces are ready and welcoming.
Colin Wright (cTech1)
2023-11-21
Excellent and professional
They did such an excellent job! Very professional, very nice and personable. Made my home feel, look and smell as if I just moved in. I will definitely be calling them again. They are very much appreciated!
Gloria services did a great job on our home, they were on time they cleaned everything from top to bottom so this can make our move so easy, definitely will use them again in the future
Made my house feel like a Home again...Thank You!!!!!
Loved the ladies and how attentive they are everytime they come.
This is by far the best service I've used. For seven years they clean my seven thousand square-foot home in the south suburbs. Also, my home in Chicago. They're the best cleaning service around.
Transparent Residential Service Prices
We believe in transparency and honesty in all our dealings. That's why our home cleaning services prices are clear and straightforward, with no hidden charges or surprises. You only pay for the exceptional service you receive. We offer various cleaning plans to fit your budget and requirements, ensuring you get the best service without breaking the bank.
Why Choose Gloria Services for Home Cleaning
Assured Quality and Personalized Customer Service
At Gloria Services, we don't just clean your home; we prioritize building a lasting relationship with you. From the moment you reach out to us, expect attentive and personalized customer service tailored to your unique needs and concerns.
We emphasize maintaining frequent communication as the cornerstone of our philosophy. Our team can assist with inquiries, listen to concerns, and accommodate unique needs. We aim to ensure that utilizing our services is a seamless and pleasurable experience.
Quality is not just a word for us; it's a promise. Our dedicated team conducts regular quality checks to meet the cleaning standards consistently. If our cleaning doesn't meet your expectations, we'll reclean for free to ensure your satisfaction.
Understanding our clients' busy lives, we offer flexible scheduling options to accommodate your hectic schedule. Our cleaning services are adjustable to fit your schedule, whether you prefer mornings, afternoons, or weekends. We strive to minimize disruption to your daily life.
Tailored Cleaning Solutions
Every home is unique, and so are its cleaning needs. That's why we offer tailored cleaning solutions, allowing you to choose the services that best fit your needs and budget. From basic cleaning to deep cleaning and specialized services, rest assured that your home is in expert hands.
Your feedback is invaluable to us. It helps us continuously improve and serve you better. Post-service, we encourage you to share your insights, suggestions, and feedback, ensuring we consistently meet and exceed your expectations.
When selecting Gloria Services, you receive more than a tidy living space. You obtain tranquility, outstanding client assistance, and a cleaning ally who truly values you and your abode.
Let's Begin the Journey to a Cleaner Home!
Ready to experience the difference? Contact us today, and let's embark on the journey to a cleaner, fresher, and more inviting home. With Gloria Services, rest assured that your home is in the most skilled, caring, and professional hands. We are excited to serve you and make your home a cleaner, more peaceful space.
Ready to experience top-tier cleaning services in Chicago? Contact us today, and let's embark on this journey of cleanliness, care, and comfort together. Let your spaces reflect excellence with our unparalleled cleaning services tailored just for you.
How Do You Determine Pricing?
Here at Gloria Services, we aim to provide customized cleaning solutions that perfectly fit your needs. Our pricing is flexible and depends on various factors, such as the size, condition, and frequency of your home's cleaning requirements.
We aim to ensure that your living space is always immaculate and organized. We want you to relax and enjoy a tranquil environment. This strategy guarantees that you receive the most bang for your buck. This methodology ensures that you receive the most optimal return on your investment.
What Services Are Included in a Standard House Cleaning Package?
Our standard house cleaning package is comprehensive, covering various areas inside your home. Each home is different, so we offer personalized cleaning services with hourly rates to give every corner the proper care. Our detailed proposal outlines all the areas we cover, allowing you to add or remove services as needed.
Are You Licensed, Bonded, and Insured?
Gloria Services' cleaning crew is insured and bonded. Your property is in safe and professional hands, ensuring peace of mind as we work to make your home spotless.
How Long Will the Cleaning Take?
Cleaning times can vary significantly depending on the size and condition of your home. A thorough and detailed cleaning takes time, and we prioritize quality over speed. Our team is committed to ensuring your home is impeccably clean, no matter how long it takes.