Chicago's Premier Home Organization Service
Professional Home Organizers
Bringing Order to Your Space
Gloria Services Can Declutter Your Space
Welcome to our Chicago-based Home Organization Services, where we understand the importance of tidying and organizing space. Our dedicated team specializes in transforming cluttered homes into spaces of serenity and order. We are not just a home cleaning company; we go beyond by providing comprehensive solutions to organize every corner of your living space.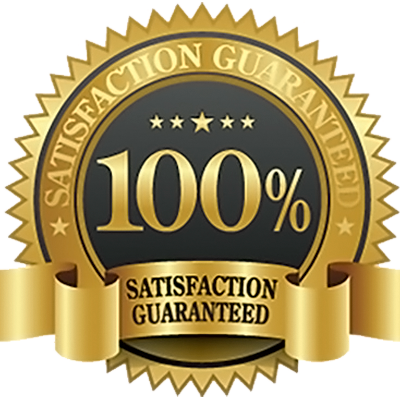 Locally owned and run, Gloria Services continues its 25-year history of making homes in greater Chicago more livable.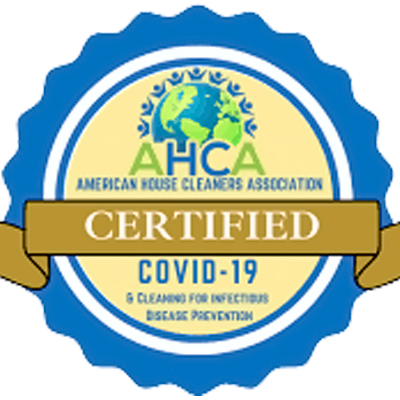 Exceptional House Organization Services
With our Home Organizer Services, we believe in offering personalized solutions. Everyone has unique needs and preferences when it comes to organizing their homes, and we are here to cater to all. Whether you are a homeowner seeking to declutter your space or a renter aiming to make the most out of your living area, we have you covered.
Home Organizing:
A Journey to a Harmonious Home
Embarking on the journey of home organizing is a step towards creating a harmonious home. It's not just about tidying up; it's about creating systems that work for you, making your daily life smoother and more enjoyable. Hire a professional organizer from our team and witness the transformation of your space.
Maximize Your Space in Your Home
Maximizing space in your home is essential for a comfortable and efficient living environment. Our experts will help you identify unused spaces and creatively turn them into functional areas. Whether it's creating additional storage space or reorganizing your existing setup, we ensure every inch of your home is utilized to its full potential.
Innovative Storage Space Solutions
Need help with limited storage space? We offer innovative solutions to enhance your home's storage capacity without compromising on style. From smart shelving to hidden storage options, we ensure your belongings are organized, accessible, and well-kept.
Fresh Organization Ideas for Every Home
Looking for fresh organization ideas? Our team stays updated with the latest trends and solutions in home organization, ensuring you have access to modern and efficient ideas to keep your home organized and clutter-free.
Hire a Professional Organizer Today!
Ready to transform your space? Hire a professional organizer from our team and embark on the journey to a more organized and peaceful home. Contact us today to schedule a consultation and take the first step toward bringing order and harmony to your space.
Colin Wright (cTech1)
2023-11-21
Excellent and professional
They did such an excellent job! Very professional, very nice and personable. Made my home feel, look and smell as if I just moved in. I will definitely be calling them again. They are very much appreciated!
Gloria services did a great job on our home, they were on time they cleaned everything from top to bottom so this can make our move so easy, definitely will use them again in the future
Made my house feel like a Home again...Thank You!!!!!
Loved the ladies and how attentive they are everytime they come.
This is by far the best service I've used. For seven years they clean my seven thousand square-foot home in the south suburbs. Also, my home in Chicago. They're the best cleaning service around.
Your Professional Home Organizer
Maintaining an organized home can feel daunting in the hustle and bustle of daily life. But with our expert Home Organization Services, you're not alone in this journey. Our dedicated team is here to work with you, offering personalized solutions to bring order and harmony to your space. Experience the peace of mind and enhanced functionality of a well-organized home.
We understand that every home is unique, and our services are tailored to meet each client's specific needs and preferences. From optimizing space in your home to providing innovative storage solutions, we are committed to ensuring your home is a haven of order and tranquility.
Don't delay the transformation of your space any longer. Contact us today to schedule a consultation and take the first step towards a more organized, peaceful, and functional home. Your journey to a harmonious home begins now. Let us walk with you every step of the way.
What Areas of the Home Can You Organize?
We offer diverse organization options tailored to various areas of your home. Our organization services are customizable to meet your specific needs. Please communicate your requests to our office staff in advance to facilitate seamless service delivery.
Do You Offer Consultations or Assessments Before Beginning the Organization Process?
Yes, we do. While our organizational services are priced by the hour, we encourage you to contact our office to discuss your needs. Your presence during the organization process is crucial to ensure effective communication and the ideal placement of items, ensuring the results meet your expectations.
How Do You Charge for Home Organization Services?
We charge for our home organization services on an hourly basis. This straightforward pricing structure ensures you only pay for the time spent transforming your space.
Do You Help with Decluttering and Disposal of Unwanted Items?
Our primary focus is on organization services, and we do not specialize in decluttering and disposing of unwanted items. However, we can offer guidance and suggestions on how to handle this aspect effectively.
Will I Need to Buy Organizational Tools or Supplies, or Are They Included?
We maximize the use of areas and items you already have at home. There's typically no need to purchase additional organizational tools or supplies, making the process more cost-effective and convenient.